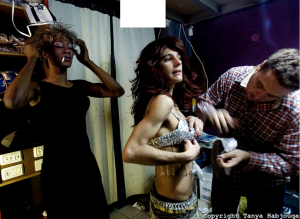 The drag queens of Jerusalem-Palestinian and Israeli-defy politics and social convention in rambunctious displays of heels and
makeup as they fall in love with each other in a colorful denial of the darker elements of Jerusalem society.
Welcome to the modern Sodom and Gomorrah-and the deeper implications that play out as these divided communities come together
against convention-sometimes risking life and family acceptance to dance as they see
Do you know or are an amazing original drag artist who should be featured here? Let us know through an email at darryl@dragqueens-oftheworld.com.