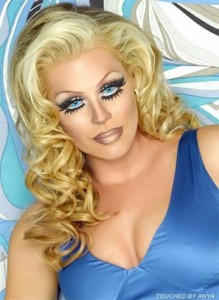 I have known her for nearly two years now as a good friend and seen her perform on the San Francisco drag stages. I knew this drag performer was good, I mean really good. Now, with launching her own You Tube channel and with the few videos that she has posted, her star is only going to get bigger.
Victoria has combined her trained acting background with natural talent to created such hilarious characterizations. Both in song and dialogue lip syncing , she has made it an art form. Subscribe to her You Tube Channel or find her on Face book.
This is the beginning of something big!
To see more and watch the video
Do you know or are an amazing original drag artist who should be featured here? Let us know through an email at darryl@dragqueens-oftheworld.com.