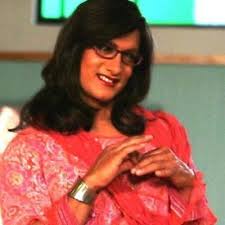 Mumbai, Mar 23 (IBNS): Actor Aamir Khan surprises his fans again, this time in a pink salwar kameez, full make-up, a bra and a wig, for a Tata Sky commercial.
The perfectionist Khan, was first seen in drag in a cabaret song in his 1995 movie Baazi, 'Dole Dole Dil Dole', where he shocked the audience in his high heels, a feathered boa and a slinky black dress.
For the item song in Baazi he had reportedly sat in make-up for hours which included getting waxed.
Do you know or are an amazing original drag artist who should be featured here? Let us know through an email at darryl@dragqueens-oftheworld.com.