This is a document of Drag Queens of the World. We want to show you them in a profound manner, which gives you another insight in the world of these wo-men.
Have you ever looked at the person behind all the glitter and big wigs? The amazing work of these artists is fascinating and invites us to get into a fascinating world that goes beyond the play-backing music divas.
Drag Queens work hard to create characters (or even alter-egos) and amaze us with all their extravagance.
Now we would like to invite you to get inside another world and see the girls as real artists as well as an almost never explored side of them: natural, vulnerable and innocent.
Just look inside their eyes and see!
Drag Queens of the World em português

Este é um retrato da vida de algumas 'Drag Queens of the World', queremos poder mostra-las a fundo, com uma visão diferente da qual já estamos acostumados a ter.
Você já olhou aquela pessoa além do glitter e da peruca? O trabalho incrível dessas artistas é fascinante e nos convida a entrar em um mundo fantástico, mas que vai muito além dos bate-cabelo e dublagem de divas da música.
É feito um trabalho genuinamente artístico para que as personagens (e muitas vezes alter-egos) dessas pessoas nasçam e nos encante com sua extravagância.
Convidamos vocês à entrar em um mundo mais profundo e enxergar as garotas como artistas de fato, e também mostrar um lado quase nunca explorado por elas: sua naturalidade, vulnerabilidade e inocência.
Olhem elas nos olhos e entendam!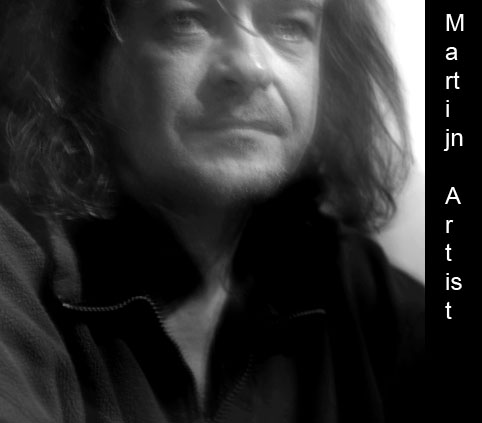 Martijn Crowe
Martijn is the leader and photographer of this project. Martijn is an artist and philosopher in every way. He has published books about how people live and work together. Among his photobooks are projects about streetpeople, adolescents, demented elders and now dragqueens. See more of his work on his blog 'What do you contribute to the world?'.
We are intrigued and impressed by this World of the Night, and like to share some of our first impressions here.
Martijn Crowe em português
Martijn Crowe é um artista e um filósofo nos todos os sentidos. Ele tinha publicado livros sobre o jeitos pessoas vivem e trabalham juntos. Entre os livros fotograficos são projetos sobre
moradores da rua
, adolescentes, idosos com Alzheimer e agora Drag Queens. Veja mais trabalho dele no seu blog
'What do you contribute to the world?'
.