Beatriz Über – Gilmar
Brazil – Sao Paulo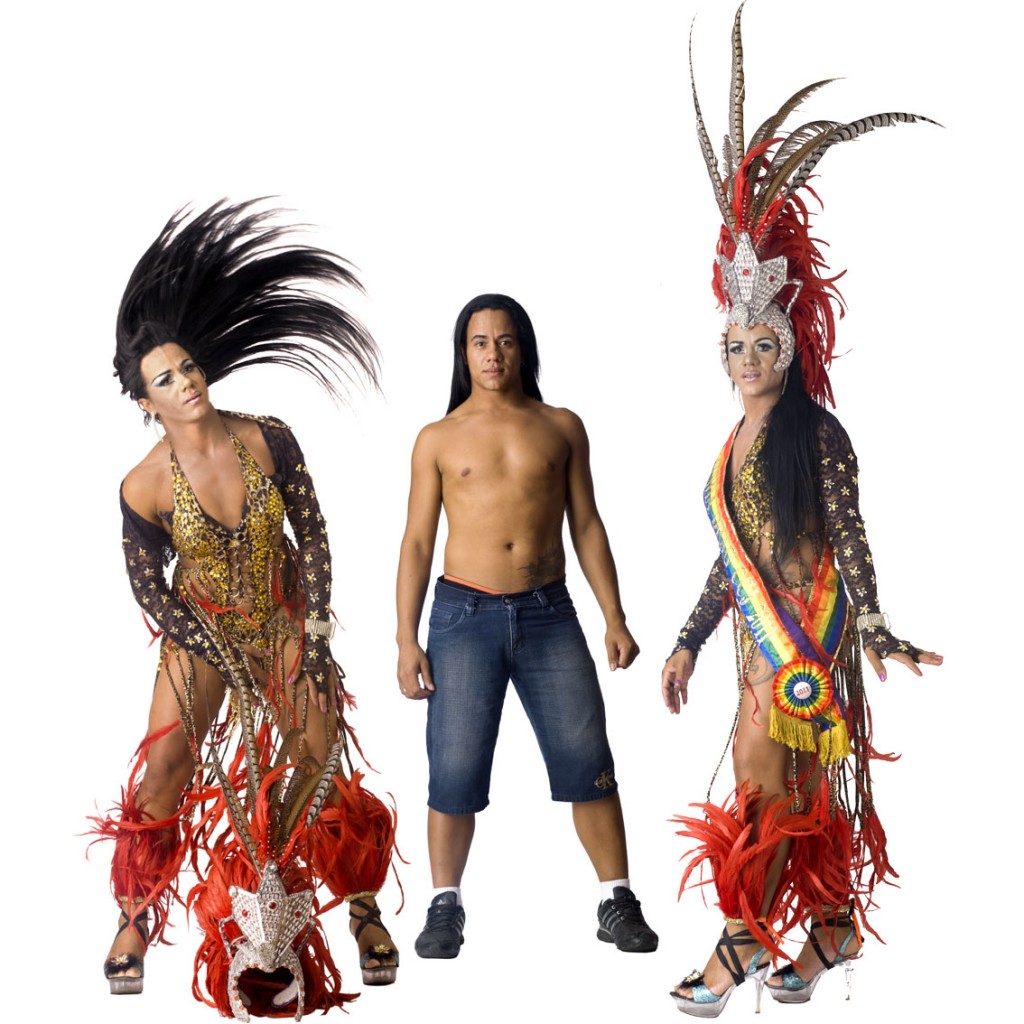 Gilmar's drag career started as a joke, when a group of friends decided to join a drag contest. Drag contests are common many places in the world, and one can get prices for best makeup, best dancing etc., but also skills like handbag-throwing and gossiping are appreciated.
To everyones surprise, Gilmar won the first prize in the contest. He became adopted by drag star Striperella Über, and Beatriz Über was born. In the weekdays, Gilmar works in his small hometown outside of Sao Paulo, but every weekend, his husband, make-up artist Antonio, helps him transform into Beatriz to do shows in the city.
Drag Queens of the World is an international research project, combining art and anthropology. Its unique in its scope: We met, interviewed and photographed drag queens from all over the world, we went to their clubs and made background research about their place in their local environment. The project has resulted in exhibitions and lectures from Sao Paulo to Tromsø and from Tijuana to Dhaka.  Currently, we are rounding of the project by making the book Drag Queens of the World, which you can contribute to in our crowdfunding campaign.  All the art works are for sale, and lectures, art events and consultancy services can be arranged with us at the Faketory and our artistic director Martijn Crowe.