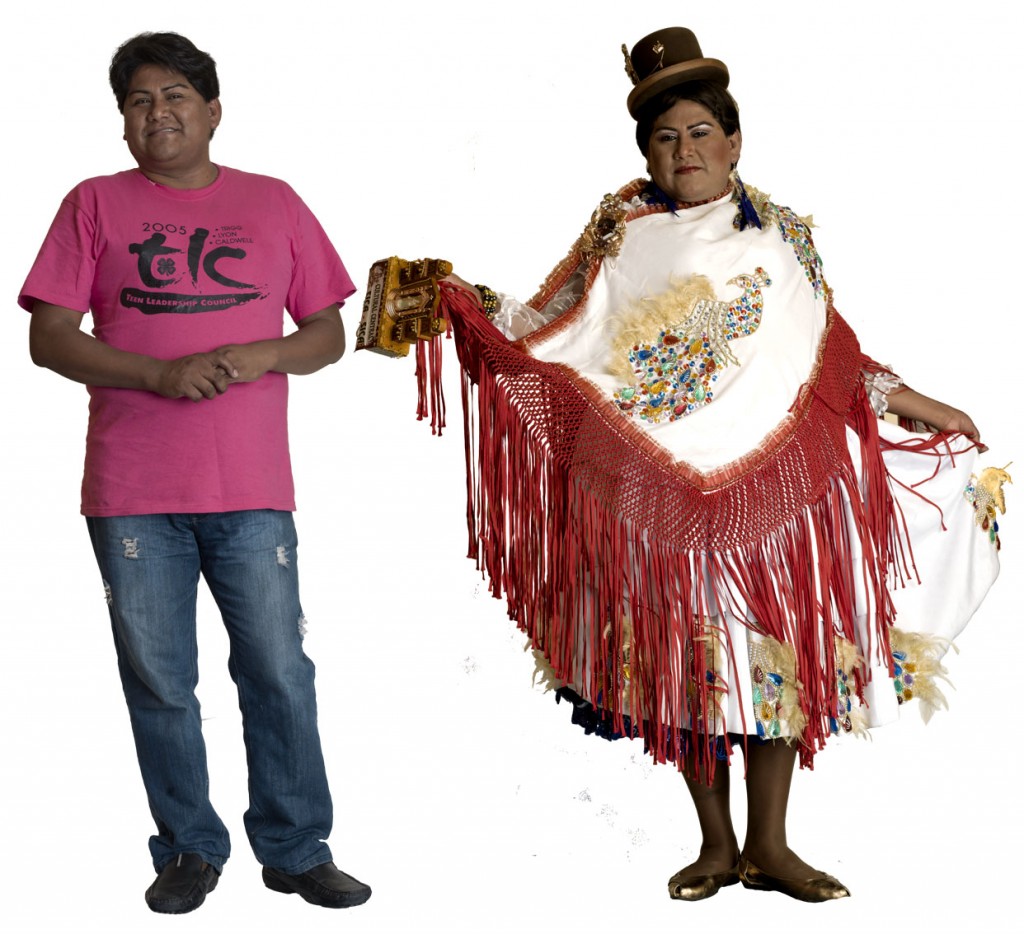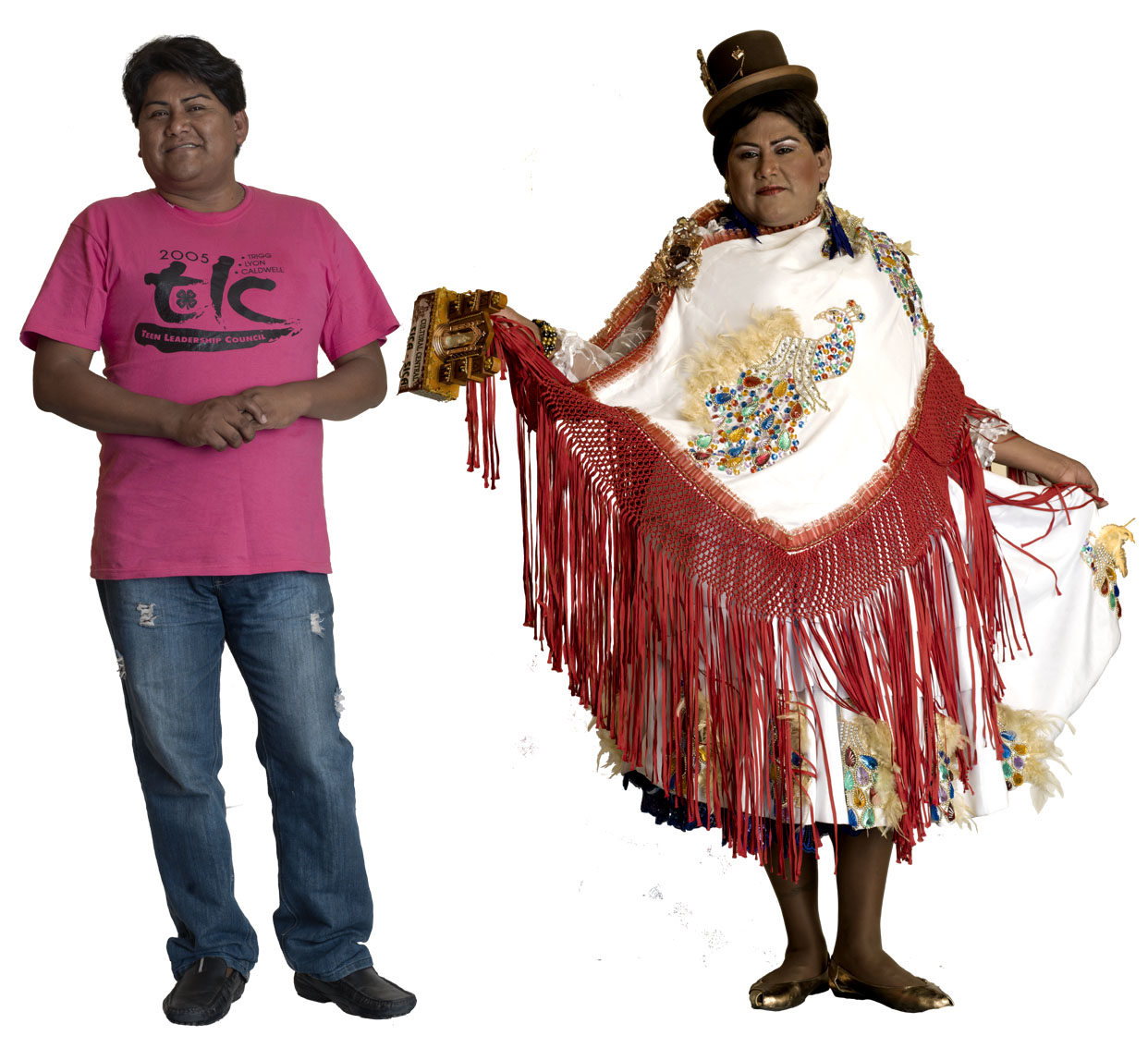 We met David on a book presentation in Santa Cruz. Together with Juána he was dressed as a Chola Morenada, in traditional woman clothing of Bolivia.
"I am David and I am a young transformista, my female name is Dayana Nicole. I was born in 1974 in Noryungas Coripata, in the La Paz state. I am so proud to be Bolivian. I want to show the whole world our beauty, mountains, old places, culture. We have an old culture, with Inca's and Indians. I love to dance the traditional dances of our country at religious festivals and carnaval throughout Bolivia. The traditional music, clothes and dances cross borders and time, and carries our culture in itself."
David owns a bar near to the main market in Santa Cruz de la Sierra, where all kinds of people come to eat and drink. In weekends he goes to festivals as Dayana Nicole, and also participates in contests.
Photography by Martijn Crowe www.thefaketory.org