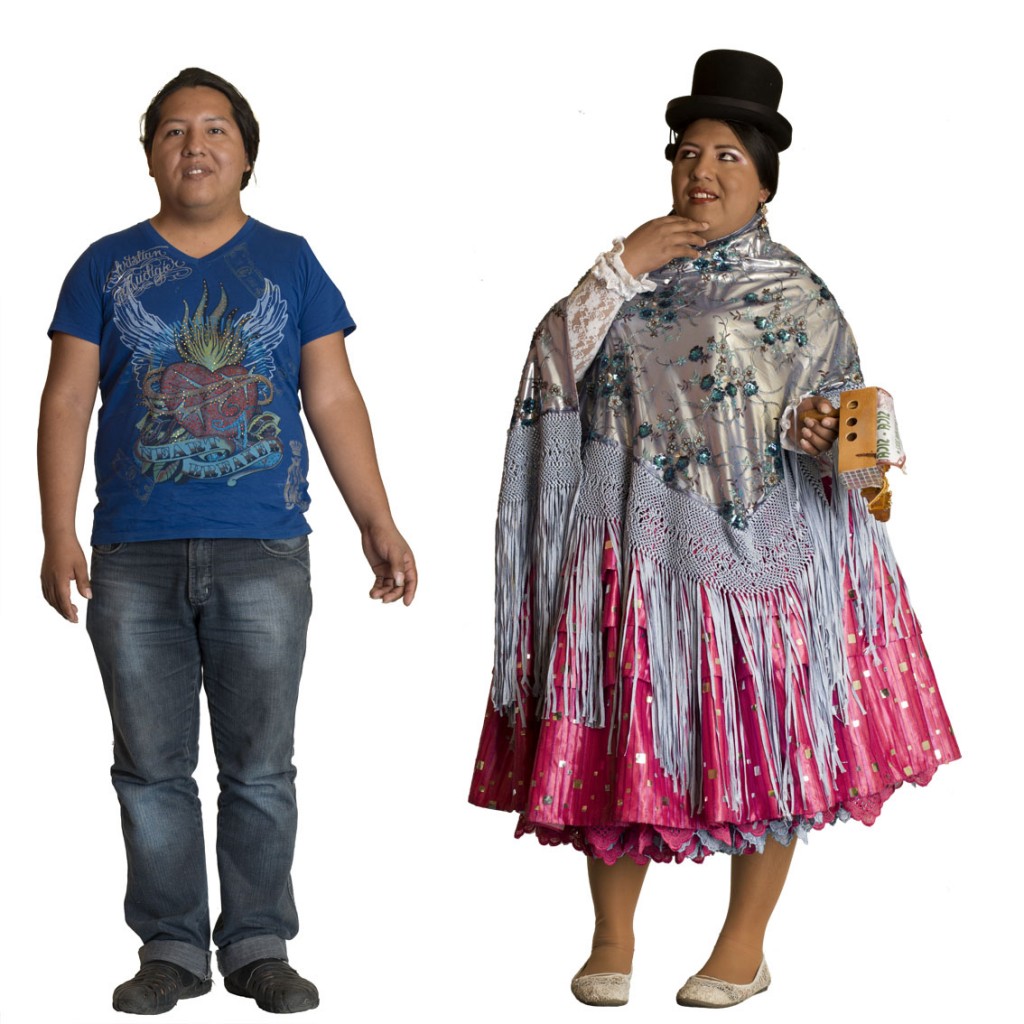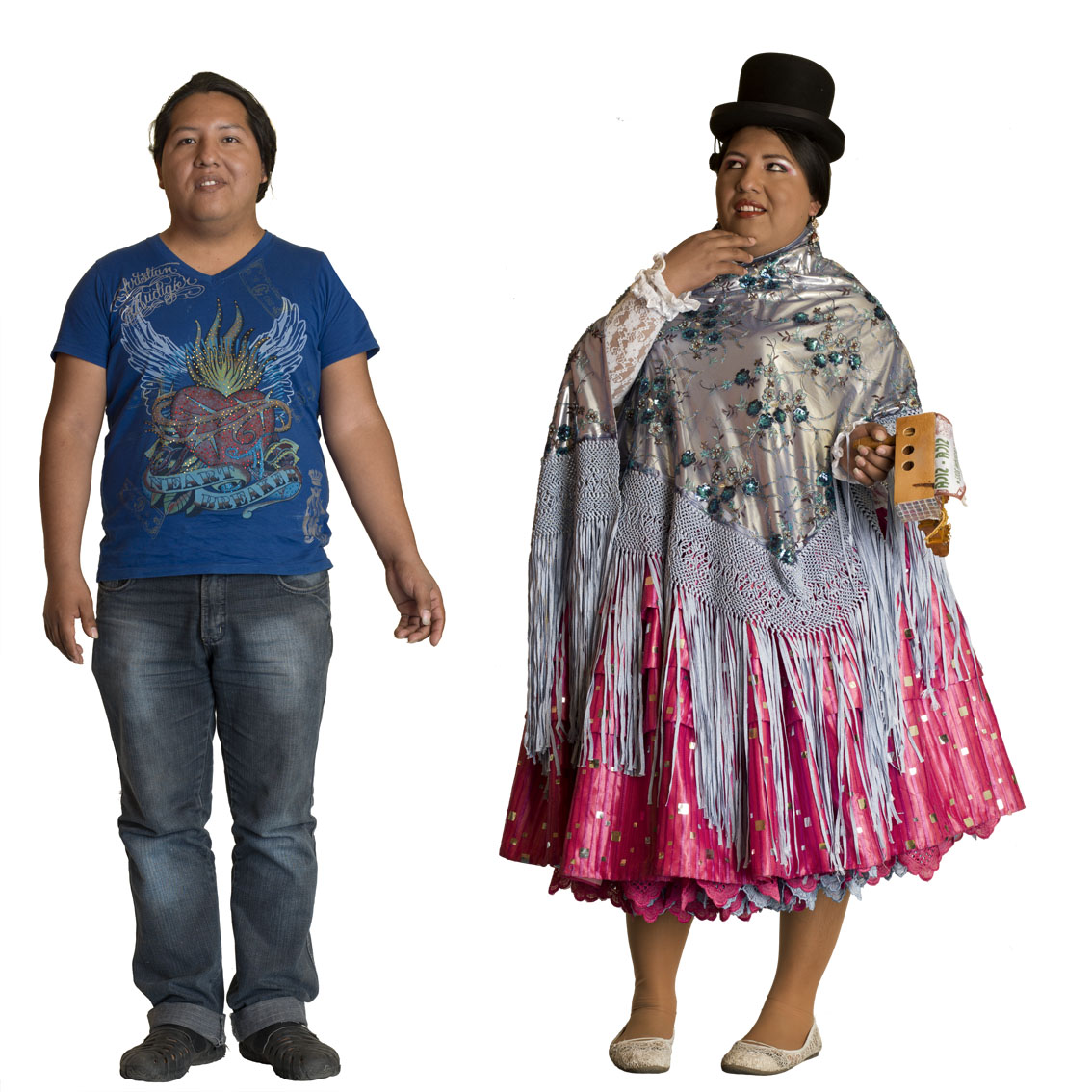 Juán Cabrera Honor
Juán is 29 years old and was born in the little city of Santa Gaez. At 12 he discovered he was gay and had his first relationship. From that moment he wanted to move to the big city Santa Cruz de la Sierra, because there was more freedom there and his family did not like him being gay and told him to change. When he finished high school he was 18 and moved to the big city as soon as he could.
Juán says: "Here in Santa Cruz I got to know many friends who are transformistas and transvestites.I already loved dancing and soon I got interested in the folklore of Bolivia. It is such a beautifull tradition, the clothing, dancing and the feeling. Since 5 years I have been transforming into a China Morena, that is a traditional Bolivian woman. My name is Juána. After that I learned the dances and clothing of Chola Morenada, and now I am dancing Waca Waca, a woman dance with more than 20 skirts. I am so proud I am almost professional."
Juán owns a shop with all kinds of paper, he likes to live in Santa Cruz very much and every weekend there are places where he goes as Juána.