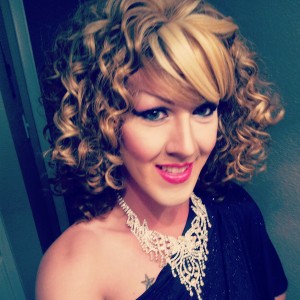 Here on Dragqueens of the World we have met so many amazing drag artists, and we want to give you a more in-depth meeting with them. Our very first Queen in this serie will be Miss Didi Licious, who is internationally known and participated in the Dragqueens of the World project in Amsterdam.
We from dragqueens of the world met Candi Fa'Boiz and he/she told us about her life.
My journey began Thanks to Nadine Hughes' Austin's Next Drag Superstar competition. It started in August of 2012, so I've only been in the game for about 5 months now, so I'm technically a drag baby still. !
You are invited to see more of her on Facebook.
Do you know or are an amazing original drag artist who should be featured here? Let us know through an email .