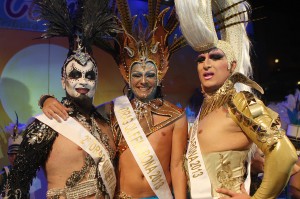 Full house in the grounds of Arona Carnival to enjoy the Gala Drag the southern carnivals. Lots of participation and a show that enjoyed thousands. Aurum Award Reinona achieved while the finalists have been Orgasmic and Wendy
The Carnival of Arona says "goodbye" and with him ten days filled with many activities, numerous performances and thousands of people who have had a great time and enjoyed the festivities. Here we offer the most comprehensive collection of photos of Arona Coso Carnival 2013 .
Do you know or are an amazing original drag artist who should be featured here? Let us know through an email at darryl@dragqueens-oftheworld.com.