Danna Galan – David
Bolivia – Ciudad La Paz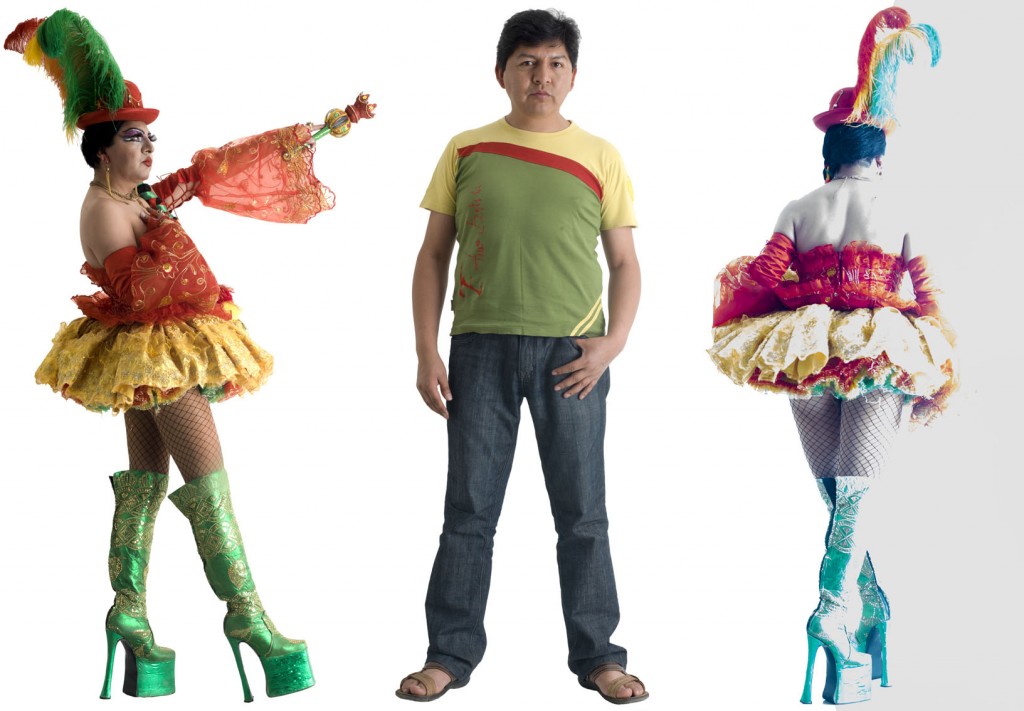 Danna Galan is the most famous Bolivian drag queen. As David, he lives with his partner Guido, works with the Bolivian ministry of Culture and a national broadcasting company, and he is the leader of the national LGBT association. Danna is the mother in the Galan drag family, with more than 60 members.
"The first time Danna Galan and her family appeared, was at the festival called Sexual Citizenship "Pleasure in the Square", in 2000, organized by the Bolivian organization CISTAC," tells David. "We were invited to the festival as artists and Drag Queens. I remembered my heart beat faster and my legs were trembling in fear and emotion, a pleasant contradiction.
For me, cross-dressing is a political action: I do not believe in fixed identities, neither collective nor personal. To challenge and question such identities, including gender roles, I dress up as Danna. To me, being a Drag Queen is a means to let my imagination become a body, a character with life. Danna is a body which makes the political discourse visible. Therefore, our appearance is brought to the extreme with makeup, costumes and postures, giving a playful connotation." 
Drag Queens of the World is an international research project, combining art and anthropology. Its unique in its scope: We met, interviewed and photographed drag queens from all over the world, we went to their clubs and made background research about their place in their local environment. The project has resulted in exhibitions and lectures from Sao Paulo to Tromsø and from Tijuana to Dhaka.  Currently, we are rounding of the project by making the book Drag Queens of the World, which you can contribute to in our crowdfunding campaign.  All the art works are for sale, and lectures, art events and consultancy services can be arranged with us at the Faketory and our artistic director Martijn Crowe.