Darom
Cambodia – Phnom Pen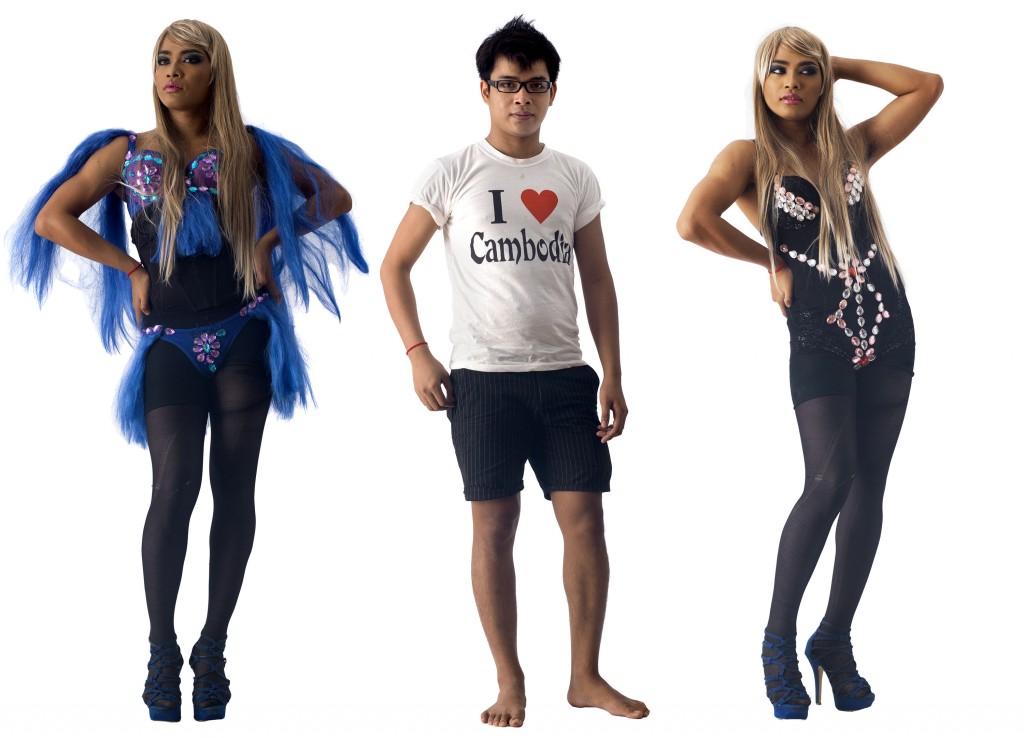 Darom is a manager of the "2color" bar.
"I work here with my brother and we try to make this bar a big success. When I am not working, I am staying at home at my parents place and I take care of my little brothers and sisters".
In his bar, we met a culture which is different from the one in Europe. In Cambodia the clubs we attended are in fact places were the sex tourists and expats can find a prostitute. Most of the drag queens are prostitutes, doing the shows to attract extra attention. The dresses are more oriented to female impersonating than the extravagance and artistic values in Europe. Darom, his brother and the whole team in the bar were very enthusiastic about our project and all of them joined us for the photoshoot .
Drag Queens of the World is an international research project, combining art and anthropology. Its unique in its scope: We met, interviewed and photographed drag queens from all over the world, we went to their clubs and made background research about their place in their local environment. The project has resulted in exhibitions and lectures from Sao Paulo to Tromsø and from Tijuana to Dhaka.  Currently, we are rounding of the project by making the book Drag Queens of the World, which you can contribute to in our crowdfunding campaign.  All the art works are for sale, and lectures, art events and consultancy services can be arranged with us at the Faketory and our artistic director Martijn Crowe.