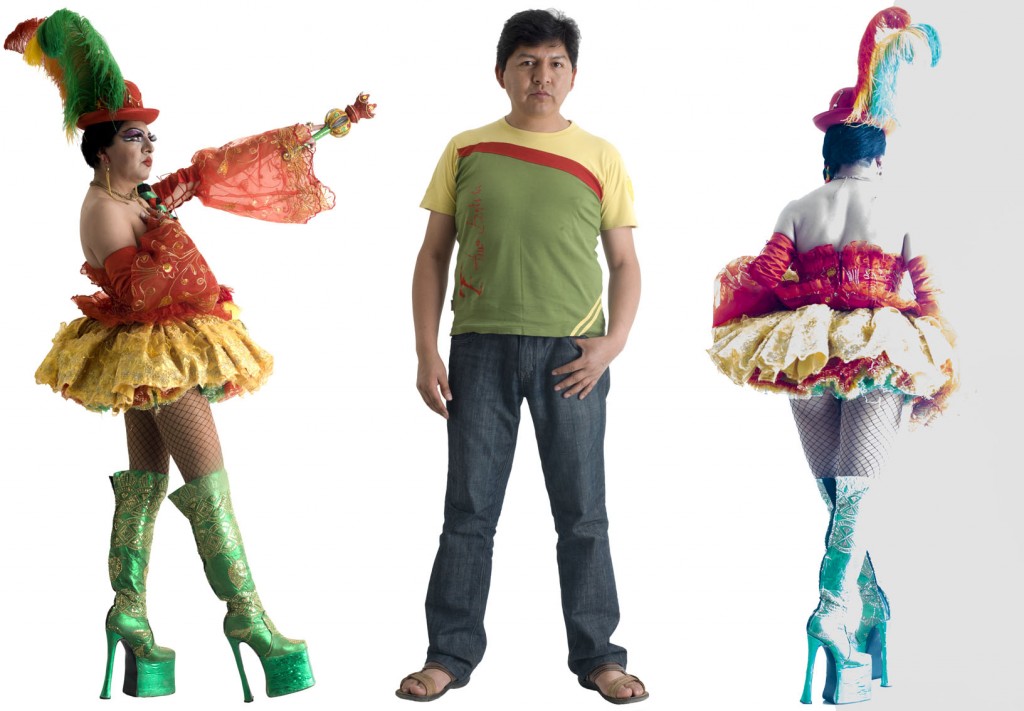 Danna Galan is the most famous Bolivian dragqueen. In 20 years she constituted a family of 60 members, who work together in La Paz and around. As David, he works with the ministery of culture and just released a book on the history of drag and transvestites in Bolivia: "La China Morena." In this book you can see how the history of drag has always been very politically involved. Also there is a lot of travesty that is embedded in the Bolivian folklore and culture, as you can see on Danna's photos.
Photography by Martijn Crowe www.thefaketory.org
Do you know or are an amazing original drag artist who should be featured here? Let us know through an email at darryl@dragqueens-oftheworld.com.