Dayana Nicole – David
Bolivia – Santa Cruz de la Sierra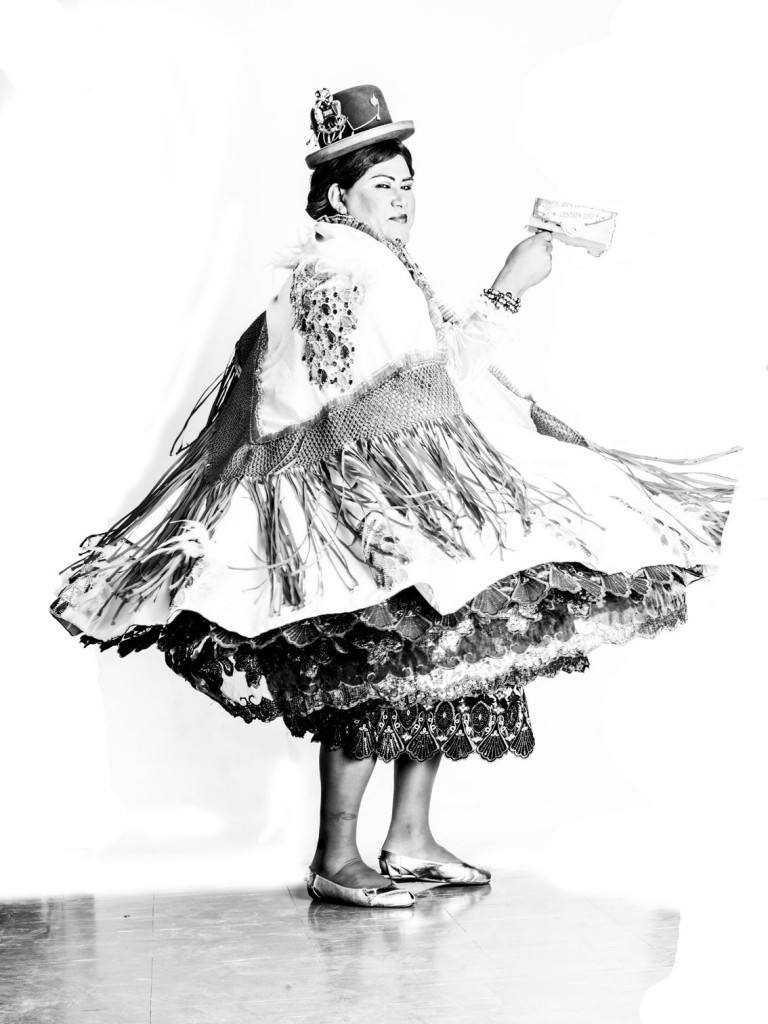 Dayana Nicole is one of the dragqueens in Bolivia who are specialized in becoming a "Chola Morenada", a woman in folklore clothing who dances traditional dances at religious festivals all through Bolivia.
"I am David and I am a young transformista, my female name is Dayana Nicole.  am so proud to be Bolivian. I want to show the whole world our beauty, mountains, old places, culture. We have an old culture, with Inca's and Indians. I love to dance the traditional dances of our country at religious festivals and carnaval throughout Bolivia. The traditional music, clothes and dances cross borders and time, and carries our culture in itself."
The Morenada dance is deeply embedded in Bolivian culture, and originally, only men performed in this parades. Playing with identity and social relations are an important part of Morenada.
In everyday life, David owns a bar near to the main market in Santa Cruz de la Sierra, where all kinds of people come to eat and drink.
Drag Queens of the World is an international research project, combining art and anthropology. Its unique in its scope: We met, interviewed and photographed drag queens from all over the world, we went to their clubs and made background research about their place in their local environment. The project has resulted in exhibitions and lectures from Sao Paulo to Tromsø and from Tijuana to Dhaka.  Currently, we are rounding of the project by making the book Drag Queens of the World, which you can contribute to in our crowdfunding campaign.  All the art works are for sale, and lectures, art events and consultancy services can be arranged with us at the Faketory and our artistic director Martijn Crowe.