Desiree Dello Stiletto (Auntie Dees) – Hans
The Netherlands – Amsterdam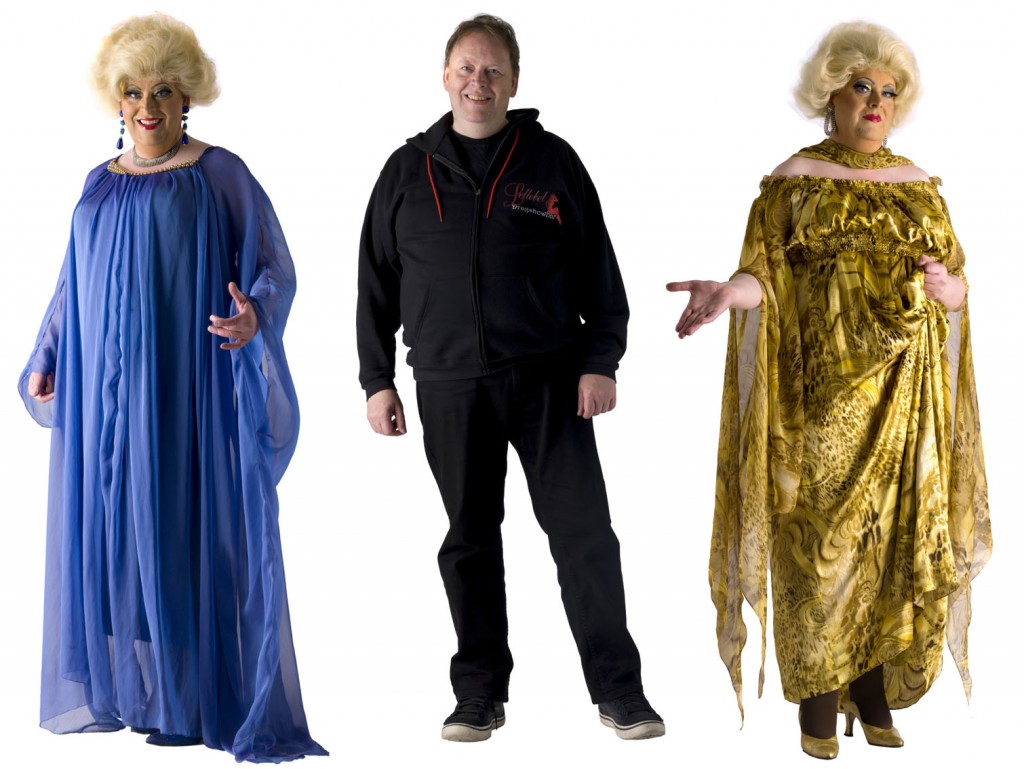 Hans started a special bar for Drag Queens, transvestites and transgenders, Lellebel, in the centre of Amsterdam 15 years ago. It is an unique place where everybody are welcome.
As Desiree, she has more than 30 years experience in the world of drag, and if you are lucky, you can meet her singing in the Lellebel.
Hans was initially quite sceptical to participate in our project, but has become a close friend and collaborator:
"When I got the request from Sabya to participate in this project, where I was to be photographed in drag, I was quite sceptic. As owner of dragbar "De Lellebel" in Amsterdam, I am used to get these kind of requests. Mostly from photography students who think they found Columbus' egg in photographing drag queens, making a brave attempt at originality for one or another school assignment. Fortunately, there is a whole new generation of young drag queens in Amsterdam who are perfectly capable to do that, and make beautiful pictures. However, Sabya's charm and persistence persuades me to reconsider her request. And after looking at their website, and her explanation that they really wanted to work with ME, I decided to go through with the photoshoot. Martijn wants to show in his work that every person is unique and differs from everybody else. Portraying Drag Queens is obviously a perfect way to express this diversity. These drags are often a work of art in itself. Through sometimes outragous make up a drag queen expresses her own being, which makes her different from all other on this planet named Earth. The message is clear: humanity is divers, allow this diversity in yourself and differ from anyone else by developing this attitude"
Drag Queens of the World is an international research project, combining art and anthropology. Its unique in its scope: We met, interviewed and photographed drag queens from all over the world, we went to their clubs and made background research about their place in their local environment. The project has resulted in exhibitions and lectures from Sao Paulo to Tromsø and from Tijuana to Dhaka.  Currently, we are rounding of the project by making the book Drag Queens of the World, which you can contribute to in our crowdfunding campaign.  All the art works are for sale, and lectures, art events and consultancy services can be arranged with us at the Faketory and our artistic director Martijn Crowe.