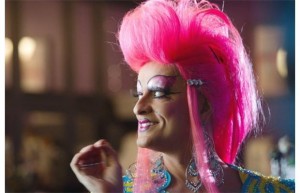 MONTREAL – Some pretty amazing stand-up comics have come out of Montreal over the years and one of the best is legendary drag queen Mado La Motte, who is celebrating not one, not two, but three milestones this summer: the 10th anniversary of her world-renowned drag nightclub Cabaret Mado; the 15th anniversary of Mascara, now the biggest drag show on earth; and the 25th anniversary of the creation of the one and only Mado La Motte herself.
In other words, a sequin-busting drag trifecta.
Mado — former UQÀM theatre student Luc Provost, who quit university two credits shy of a bachelor's degree — reminds me of the rock band KISS circa 1979: She absolutely refuses to be photographed without makeup.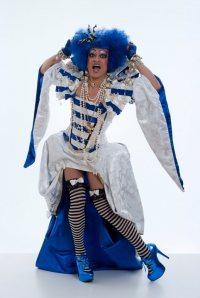 And like Gene Simmons of KISS, Mado is a marketing genius.
She got her start as a "shooter bitch" and cigarette girl at Montreal nightclubs Poodles and Club Lézard back in 1987. She has since released her own kitschy dance album, as well as an anthology of her columns for Montreal's gay monthly Fugues magazine and the now-defunct alt-weekly ICI newspaper, hosted her infamous bingo nights at the Just For Laughs festival, appeared on countless TV shows and was even a spokesmodel for a major potato chip company. Not to mention her statue doubles nicely as the marquee to her Gay Village nightclub, which itself is something of a beacon in a neighbourhood now hailed as one of the planet's great gay meccas.
"When young children walk past my club they always point to Mado's statue," Luc says proudly. "One time a child said, 'Look at the clown!' And his mother explained, 'No, that's a drag queen.' But children are the first to recognize what drag queens really are. We are clowns."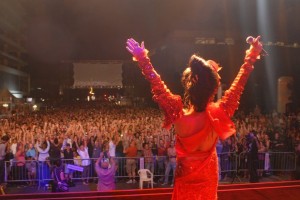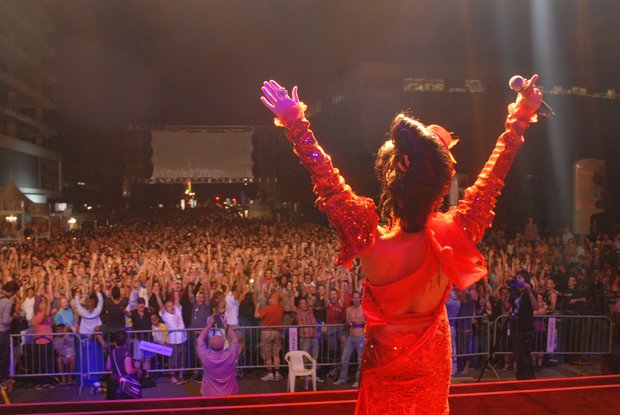 And none of them is funnier than Mado. The French-speaking Mado is lightning-quick on her feet and each year at her annual Drag Race at the Montreal Fringe Festival she absolutely slays the mostly anglophone audience with her deliberately butchered English.
Says Mado, "Each April the other drag queens begin asking me, 'Are we doing the Fringe this year?' I mean, no one does it for the cash! It's always, 'Let's go have fun with the anglos!'"