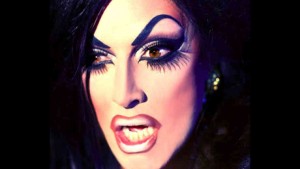 Legendary drag performer Jackie Beat — also known as Kent Fuher — has taken to GiveForward in an attempt to raise $50K by Apr. 28. What's a simple gurl need with that kind of cash? Unfortunately, she's in desperate need of a double hip replacement.
Here's Jackie's plea, which shows she still has a good sense of humor about the situation:
Take a big-boned man-lady who has run around in high heels for over 20 years, add the fact that her mother drank like a fish and smoked like a chimney while pregnant with her, make it all take place right here in America instead of Canada and what do you get? A world-famous drag superstar with two hips that are crumbling like a sandcastle during high tide.
Do you know or are an amazing original drag artist who should be featured here? Let us know through an email at darryl@dragqueens-oftheworld.com.