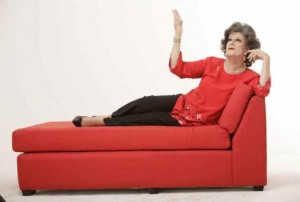 You have only two opportunities to see a film about the most politically subversive and influential drag queen in living history (if not all history). Don't miss it — "Darling! The Pieter-Dirk Uys Story" will be part of the 18th Annual Jewish Film Festival, at the Walter Reade Theater on January 29th.
Uys is best known in the guise of his alter ego, Evita Bezuidenhout, the Most Famous White Woman in South Africa.
Do you know or are an amazing original drag artist who should be featured here? Let us know through an email at darryl@dragqueens-oftheworld.com.