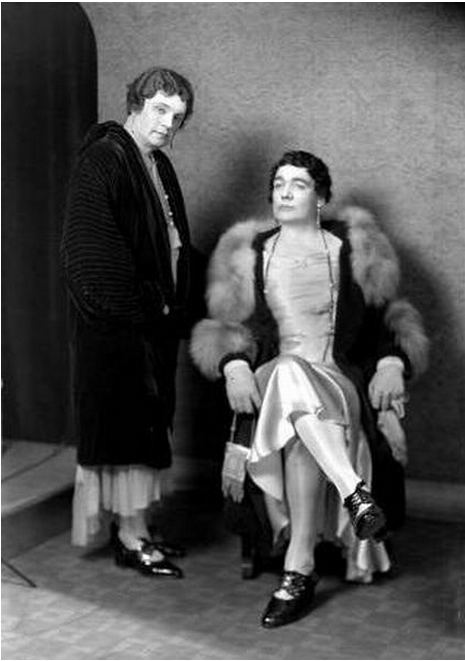 Mr. Estebrooks and boyfriend dressed in evening gowns at Root's Party 1930
How wonderful to be able to post this photograph without fear of threats of blackmail – and worse – by a demented cross-dresser who objects to my choice of the tag "evening gown" . . .as happened when I first uploaded this to my Flickr Stream!
Do you know or are an amazing original drag artist who should be featured here? Let us know through an email at darryl@dragqueens-oftheworld.com.