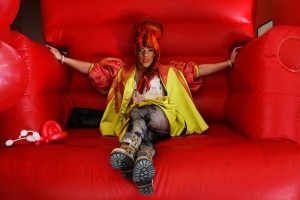 Drag performer Erickatoure Aviance said New York nightlife has become more about the business than the beat.
"It's changed drastically — it's not even remotely the same," Aviance told Niteside at the Camper Fall 2010 Preview in SoHo. "I came on the tail end of the heyday of the big club and there are no more big clubs. They're all gone."
Do you know or are an amazing original drag artist who should be featured here? Let us know through an email at darryl@dragqueens-oftheworld.com.