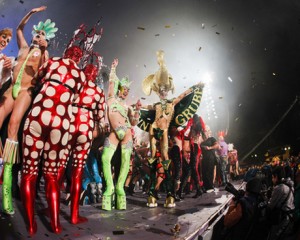 The Drag Queen Gala is one of the Carnival's most high-profile events. There are so many candidates entering the competition, that every year a qualifying stage is held in order to decide which drag queens will take part in the final.
One of the most exciting nights on the Parque de Santa Catalina stage sees live entertainment on the big 'platforms' night. It is Carnival in its purest state. Gender transgression, audacity and a total lack of inhibition are combined on the stage in a display of new expressions.
To see more visit
Do you know or are an amazing original drag artist who should be featured here? Let us know through an email at darryl@dragqueens-oftheworld.com.