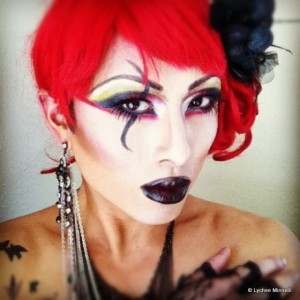 Drag queens are a dime a dozen in San Francisco, towering feats of glitter, perfume, fake eyelashes and falsettos. But Asian drag queens are much rarer. In this issue of Urban Profile, I get to sit down with Lychee Minnelli, an accomplished Asian queen who has been doing the rounds in pageantry and performance not just in San Francisco, but nationally. Lychee is a member of SF's only all-Asian drag troupe, the Rice Rockettes, who have taken the world by storm, shocking TV audiences by qualifying to audition for America's Got Talent and delighting their Bay Area fans by continuing to scare straight tourists who accidentally wind up strolling through the Castro.
Click here to see and read more
Do you know or are an amazing original drag artist who should be featured here? Let us know through an email at darryl@dragqueens-oftheworld.com.