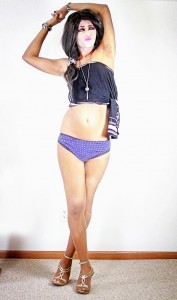 I am a drag queen, I am a goddess. This is my body, this is my art! Love me or hate me…I will be who I am.
Love all my fans!
Drag queen Mikah here and I just did my FIRST ever cool sexy artsy make up!
Watcha all think!?
I have NEVER posted a photo of my body before so felt naughty and had to do it,
Hope you like it
Do you know or are an amazing original drag artist who should be featured here? Let us know through an email at darryl@dragqueens-oftheworld.com.