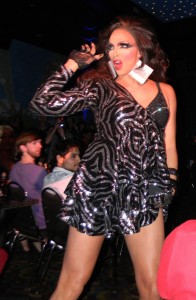 Posted by Jonathan Joyner | Published on December 8, 2012
RuPaul's Drag Race has nothing to do with automobiles or motorcycles. The drag they're talking about comes from the days of Shakespearean plays when all the actors were men. Female parts were played by young men. During the practices and performances, notations of "Dr.A.G." meaning "Dressed As Girl", were frequently made on the manuscripts when a male was to play a female part dressed as a female. Now a days, drag is a gender illusion art form all of it's own and it's about exaggerating feminine details.
For those of you not familiar with it, RuPaul's Drag Race is a reality show on the Logo network where which drag queens compete to become "The Next Drag Superstar." Think America's Next Top Model meets Project Runway. The Dallas Fort Worth Metroplex has supplied its fair share of queens to RuPaul's Drag Race; Sahara Davenport and Mystique Summers in season two and Alyssa Edwards for the upcoming fifth season. In addition to the famed reality TV stars, Dallas is home to many talented performers who put on entertaining shows.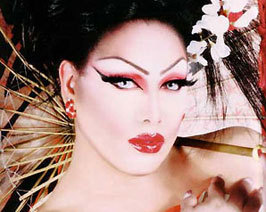 Oh yes, drag shows in Dallas can be a lot of fun. You can see your favorite divas (living and dead) for free or at a fraction of the cost of concert tickets at the American Airlines Center. Plus, where else can you see Beyonce, Britney Spears, Lady Gaga, and Whitney Houston on the same stage? Besides looking like legendary divas, drag queens perform lip-synched song and dance routines (just like some divas) for tips. That's right drag queens work for tips, so be generous. In the words of Dolly Parton, it takes a lot of money to look this cheap. And in the case of some queens, it takes a lot of money to keep them in sequined dresses and size 14 high heels.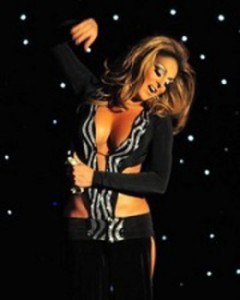 Several of the Dallas Fort Worth-area gay bars offer drag shows, but there is no better place than The Rose Room. The Rose Room is the Southwest's premiere show bar for gender illusion. The Rose Room Theatre and Lounge are located upstairs at Station 4 (more commonly called s4) at 3911 Cedar Springs Rd, Dallas, TX 75219. Showtimes are at 11:00 PM and 12:30 AM Friday, Saturday and Sunday. Admission is usually free before 11PM, so arrive early and check out s4 one of the largest gay dance clubs in the country before the show.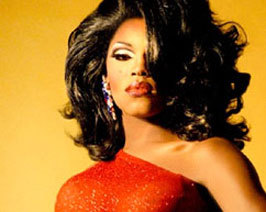 "But I'm a straight man! I don't want gay dudes hitting on me," you say. Don't worry about this. Gay guys know that you're not gay. They're perceptive enough to figure out you're straight from your clothes, hair, or body language. They'll figure it out quickly if not instantly. In the event one does hit on you, it's not going to hurt. Take the compliment, thank him for the drink, and enjoy the show.
Do you know or are you an amazing original drag artist who should be featured here? Let us know through an email at darryl@dragqueens-oftheworld.com.