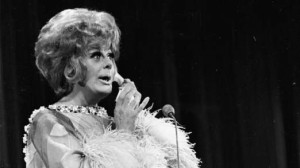 He was the first female impersonator to perform for Her Majesty – now a film is to be made of Danny La Rue's colourful life.
The life of the late variety show veteran Danny La Rue, regarded by many as the forerunner of stars such as David Bowie and Boy George, is to be dramatised in a new movie.
The entertainer, a female impersonator who went from being a nightclub turn to a household name known by millions, died in 2009 at the age of 81.
Click here to see and read more
Do you know or are an amazing original drag artist who should be featured here? Let us know through an email at darryl@dragqueens-oftheworld.com.