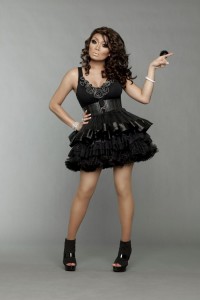 They say you never really know a person until you've walked a mile in their shoes. But what about down a catwalk in sky-high stilettos, wearing more makeup, wigs and sequins than you'd find in a storage closet at Dollywood? That's exactly what RuPaul and an expert panel of drag queens are doing on their new show, 'Drag U' — a "school for girls," where everyday women get a crash course in regaining confidence and unleashing their inner divas. Fabulous drag star Jujubee stopped by PopEater HQ to talk shop and transformations, all while serving up some serious face.
Click here to see and read more
Do you know or are an amazing original drag artist who should be featured here? Let us know through an email at darryl@dragqueens-oftheworld.com.