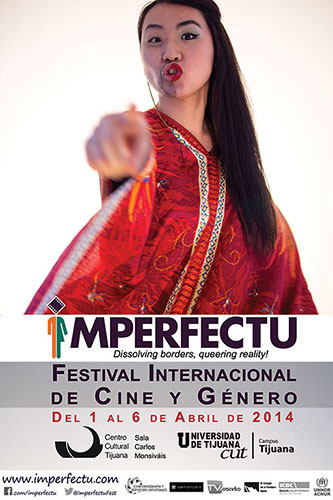 "A Drag Queen is the kind of woman a real man likes to have. Powerful and tender. Not the monthly mood shift. Honest and openly cheating. A Drag Queen is a men's best friend" – this is how Martijn Crowe, the artist behind the project Drag Queens of the World, is going to describe a Drag Queen at the beginning of his lecture at the  International Film and Gender festival Imperfectu in Mexico.
Martijn is going to share his personal story why, when and how he got interested in the drag queens, and what differences he noticed among drag queens in different parts of the world – "I first thought that Drag Queens was something obscure, only happening in a  certain scene, at clubs by night and hard to find. Now I have the impression that the opposite is true".
The artist is interested in the production of the myth of drag queens rather than drag queens as factual things. He asks what mechanism in human behavior and in society gives spaces to phenomena like drag drag queens? and how is it possible that cross-dressing changed into Drag Queens?
These and even more questions will be asked with the hope that the audience is going to rethink their own prejudices.
Excerpts of the talk will be published on this website after it has taken place. The talk is a part of our large project  "Drag Queens of the World". We are currently finalizing the project by making it into a book. Follow us on Facebook and Twitter, and if you want to know more about the phenomena of Drag Queens, support our project on Indiegogo.