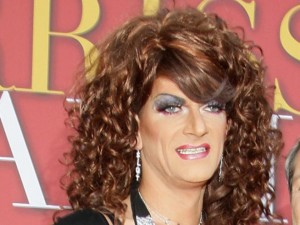 Gay men and lesbian women often joke about the "membership credentials" they must have in order to be gay, a.k.a. their "gay card."
But a popular gay bar in Elk Grove Village wasn't kidding when it imposed a new policy, requiring an actual drag ID from their transgender patrons.
As the drag queens would say, We are not amused.
The new policy at Hunters Nightclub (1932 E Higgins Rd) requires all customers to show a valid photo ID that matches their "gender presentation." In other words, if you show up looking like a boy or like a girl, then that must match your government-issued ID as well.
Do you know or are an amazing original drag artist who should be featured here? Let us know through an email at darryl@dragqueens-oftheworld.com.