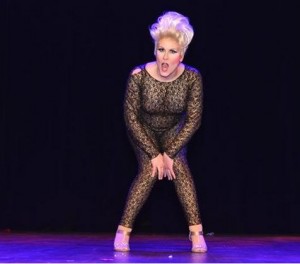 Eleven fraternity brothers at George Washington University competed on Wednesday night in an amateur drag contest to send a message of acceptance to LGBT Greeks and to help raise money for the Trevor Project.
Allied in Pride, GW's largest LGBT student organization, teamed up with the university's fraternities and sororities to put on the "Allied in Greek" event.
Do you know or are an amazing original drag artist who should be featured here? Let us know through an email at darryl@dragqueens-oftheworld.com.