Here on Dragqueens of the World we have met so many amazing drag artists, and we want to give you a more in-depth meeting with them. Our very first Queen in this serie will be Miss Didi Licious, who is internationally known and participated in the Dragqueens of the World project in Amsterdam.
We from dragqueens of the world met Hannah  and he/she told us about her life.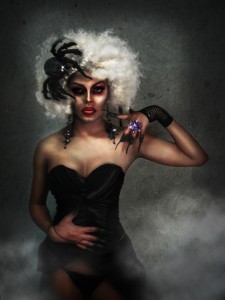 Hello! My name is Jaime Van Gar aka Hannah Yahabi. I'm 21 years old and I live in San Juan, Puerto Rico. I am a Hairdresser during the day. Hannah was born in October 31st, 2010 experimenting with some friends. I started doing my own make-up but it didn't look good. My first time was horrible, but I was so happy because I thought I looked fierce. My boyfriend said that I need to practice a little more and how to blend it because it all was about shades, shades everywhere! I did practice and everyday forward was better and better. My boyfriend love it because he says Jaime and Hannah doesn't look exactly the same.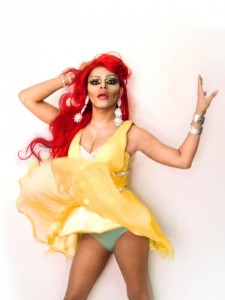 I love when I transform myself, only I can see any single details of my transformation. For me there's no face without eyebrows. Eyebrows for me is everything. When I do transform I need to listen some music to feel in the mood as an artist, as a D'Queen of the World. My biggest inspiration is RuPaul. When I started doing D'Queen it as because of her, I would love to meet her. I used to copy every step, word and movement she does but I stopped because I realize that I need to find my own persona and have my own personality. My diva is Mariah Carey, when I perform some soft music Miss Carey's spirit embody in me. I never had a D'Mother, I'm inspire myself too for everything I've been doing on my own.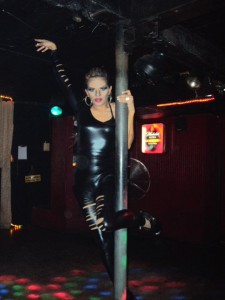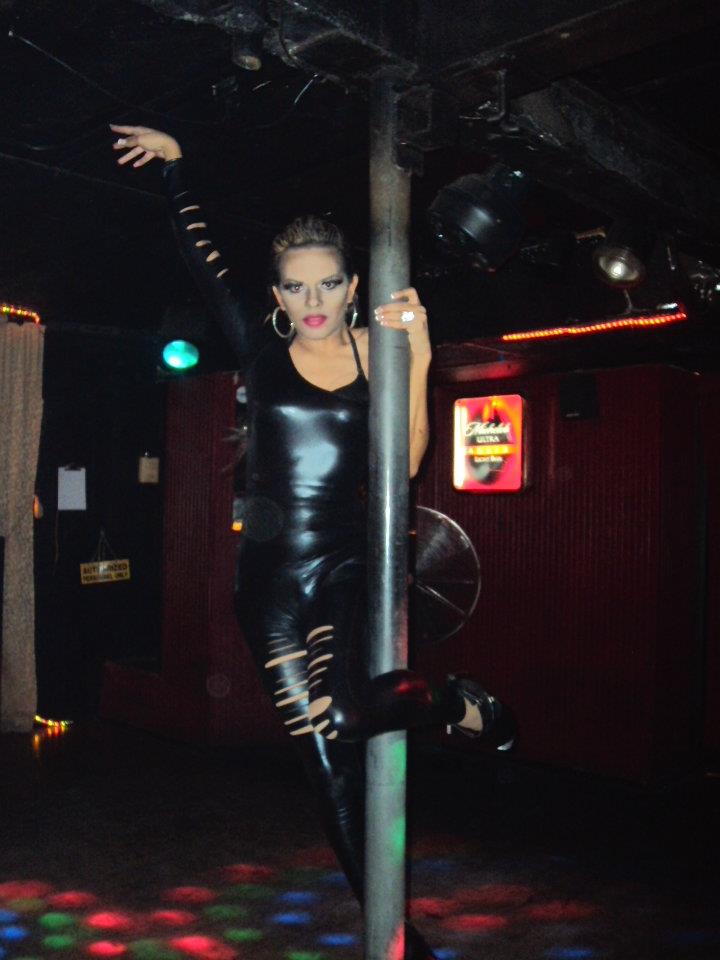 I don't want to look selfish but I'm proud of myself. I had pass for a lot of struggles on my life and I keep my head high to demonstrate that I can do anything that I propose I'm proud of my boyfriend who support me in every way that I go. He is the one who buy my hair and the only one who tell if I look sickening or trashy. I would love to make my dream come true and been on RuPaul's D'Race, just to be there and show the world my talent to be an artist. I know that I'm young but I can bring it in every single way. My pet peeves is being perfect. I need to look PERFECT every time If anyone can't be perfect, why the word perfect exist? Good question, huh? That's my biggest challenge and I want to be a professional in this career.
I want to be a Super D'Model, doing runways and photo-shoots. You can see more of me on Facebook, Twitter, Tumblr, Google+ and YouTube by HannahYahabi or for booking info you can contact me: Hannah.Yahabi@gmail.com
Do you know or are an amazing original drag artist who should be featured here? Let us know through an email .