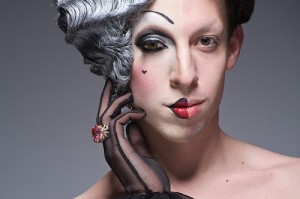 A fight between a Washington, D.C., drag queen and two women may have been motivated by transphobia. Bystanders did not attempt to stop the assault but instead took video and yelled encouragement, the performer says.
Heidi Glüm, a well-known drag performer whose real name is Miles DeNiro, said he was attacked Saturday night at a local after-hours pizza shop called Manny & Olgas, Queerty reports. The incident was caught on video later posted on World Star Hip Hop, a site that often features candid footage of brawls.
To see more and watch the video
Do you know or are an amazing original drag artist who should be featured here? Let us know through an email at darryl@dragqueens-oftheworld.com.