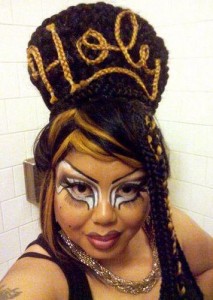 The name is Holy McGrail and I'm a Legendary Faux Queen aka Bio Queen, Bio Drag Queen, Drag Queen with a Pussy. Or simply a drag performance artist.
And after 7 years since my sensational drag debut, I'm still living my dream as a fabulous drag queen, a popular nightlife socialite and a just being one lovable fierce bitch werkin the drag community here in San Francisco and beyond.
I'm having a ball strutting on my own glittery path and I promise to share my fabulous world with you.