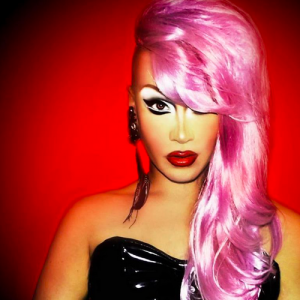 Dressing as a drag queen is all about making a statement. Heavy makeup, dramatic hair and outrageous outfits are necessary if you're going to be a drag queen.
1. Shave any facial hair. Be careful not to nick yourself.
2. Apply your favorite moisturizer to your skin and allow it to absorb for approximately 10 minutes.
3. Apply a primer.
4. Use a makeup brush, sponge or your fingers to generously apply the foundation to your face.
5. Apply concealer to the areas that need a little extra help, such as under your eyes or any blemishes.
Do you know or are an amazing original drag artist who should be featured here? Let us know through an email at darryl@dragqueens-oftheworld.com.