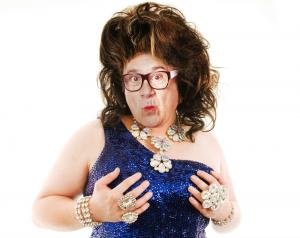 No, actually make that a SHOWGIRL …. In fact, whatever!! … I just want to strut my stuff on stage and show off my talent. If you have ever had the urge to put on some heels, a wig, frock, some make-up and entertain a crowd, but you have been a little uncertain of where to start, then it seems one of Brisbane's gay venues is offering people the chance to show off their talent.
It has been a while since we have seen an amateur drag contest in Brisbane on a major scale but the Sportsman Hotel at Spring Hill are inviting people to "Grab your heels & lipstick and strut your stuff on stage", in their 6 week "THE DRAG FACTOR" competition on Thursdays.
Do you know or are an amazing original drag artist who should be featured here? Let us know through an email at darryl@dragqueens-oftheworld.com.