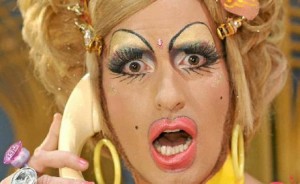 THEY'RE loud, they're proud and they're set to draw a crowd.
Tomorrow CQUniversity will host Central Queensland's first CQ Fair Day for the gay, lesbian, bisexual and transgender community and judging by the event's Facebook popularity it could draw a crowd of 200-plus.
Ric Stumpf, head of the CQ Fair Day Committee, said he expected travellers from as far as Longreach, Mackay and Gladstone.
Click here to see and read more 
Do you know or are an amazing original drag artist who should be featured here? Let us know through an email at darryl@dragqueens-oftheworld.com.