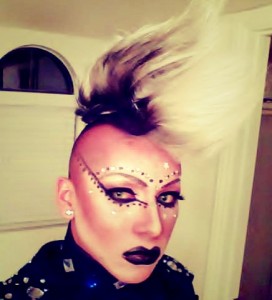 Karma Fairuth is a very attractive latin boy, half honduran and half american. He is mostly known by his blogs in blogspot.com and for his videos in youtube.com and also, videobash.com, and in a gay website called, xtube.com among others.
His real birth name is Yailson Donaire. Although he gets compared to the controversial youtube celebrity Chris Crocker due to his outrages personality, he leans more towards His Career as a Female Impersonator rather than the music industry like Chris Crocker does!
He is not so famous yet, but lately he has been becoming extremely popular.
Do you know or are an amazing original drag artist who should be featured here? Let us know through an email at darryl@dragqueens-oftheworld.com.