La Familia Galan: Danna Galan, Bolivia Gay Pride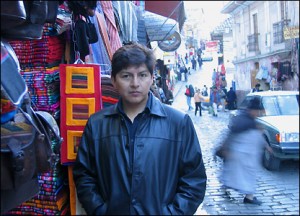 Street life
David Aruquipa, 33, is a gay Bolivian male, who works as an activist for gay rights in La Paz. By night, he transforms into Danna Galan, frontperson for La Familia Galan, Bolivia's leading troupe of drag queens.
"To be Bolivian and gay is easier in La Paz than elsewhere in Bolivia. People here are more aware of sexual rights. In Santa Cruz, for example, there are more cases of HIV and transvestites working in the sex industry, yet more discrimination.