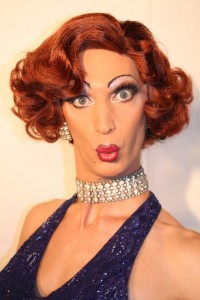 Lady James [aka Robert James] has over 12 years of cabaret experience already under her belt, working across the country, parts of Europe and Australia. She is well versed in performing at gay venues, hen/ladies nights, nightclubs and private functions and spent 5 years as the leading hostess and singer at Rubyz Cabaret Restaurant in Bournemouth.
Lady James has a unique versatility that can cater for any audience.
Her strong vocal talents enable her to encompass a range of musical material, spanning from easy listening classics to show stoppers as well as up to the minute pop tunes.
Click here to see and read more and Here