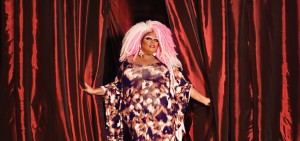 Tricks and tips in mastering the art of feminine mystique.
Chalk it up to spending a weekend night at a drag show. After lip-syncing along to Whitney Houston as the queens strutted through an audience of enthusiastic admirers, I realized there was a lot to learn from the art of drag performance. Mastering the balance of exaggerated femininity and tawdry humor, power and flirtatiousness, look-at-me bravado and love-me-please vulnerability takes serious skill.
Do you know or are an amazing original drag artist who should be featured here? Let us know through an email at darryl@dragqueens-oftheworld.com.