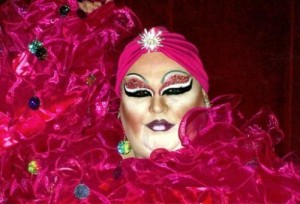 Venue a perfect spot for unique, intimate performances
For Sky Cash and John Seaberry, life is literally a cabaret.
The couple recently opened Wildflower Cabaret, a professional cabaret troupe in permanent residence at Loveland's Suede Event Center. Four nights a week, Wildflower offers entertainment ranging from comedy to drag queen bingo to musical cabaret-style shows.
Do you know or are an amazing original drag artist who should be featured here? Let us know through an email at darryl@dragqueens-oftheworld.com.