Here on Dragqueens of the World we have met so many amazing drag artists, and we want to give you a more in-depth meeting with them. Our very first Queen in this serie will be Miss Didi Licious, who is internationally known and participated in the Dragqueens of the World project in Amsterdam.
We from dragqueens of the world met Nelz /marzipan and he/she told us about her life.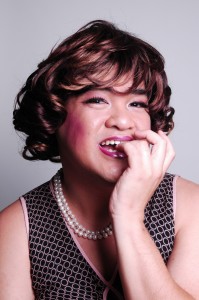 An up and coming drag performer called marzipan (please note the small "m") hails from Vancouver, British Columbia, Canada. She manifested from the B.C. Radical Faeries, and has since performed live in private affairs and a couple of fund raisers. Marzipan DOES NOT lip sync. She belts out Broadway diva songs in elegant vintage and retro outfits. She likes pearls.
Marzipan describes herself as "nutty and sweet," and very flirty! Her unique retro glamour has set her apart from other drag performers.
marzipan: I've always been vocal and open about my sexuality, and I've always identified as a gay guy. I don't think I'm a transvestite, or someone who gets their kicks wearing women's clothing (not that I find anything wrong with that). It was just not who I am.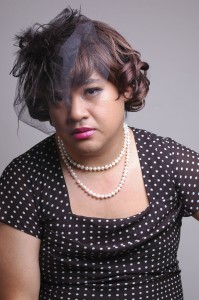 There was an incident a couple of years ago that made me realise I wanted to push people's buttons about their views about gender. I found that my desire to perform in a drag persona was questioned and repressed, and that started the journey for me to explore the limits of what I could do, and at the same time educate and inspire people about blurring the lines of gender roles in society.
And so began my search for a persona, of someone who is fearless and courageous, and yet elegant and classy enough to be taken seriously. I didn't want to be outrageous or be over-the-top. I wanted to inspire glamour and the sense of confidence that comes with it. I wanted it to be theatrical so I can be as expressive as I can in this persona.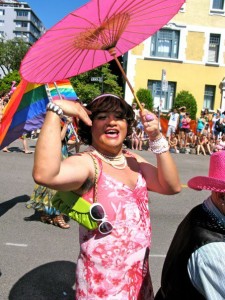 So marzipan was formed (or manifested) at a radical faerie gathering in the spring of 2012. The look, the outfits, and the persona was well put together, that she began performing at small events and private functions. Hopefully she will have more opportunities next year to be recognised publicly.
I'm very much inspired by fashion and theatre. I'm already an artist, and have studied fine arts in college, so creating and performing art comes naturally to me. I am much proud of being able to crossover and combine my love of musical theatre with fashion, as well as being artistic with it. I am also proud of being able to inspire and influence people with my art. If I can change the world one diva moment at a time, then I better get my heels cracking!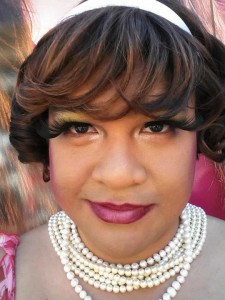 It would be great to be able to perform a cabaret-style show a couple of days a week (I think that's a good start). I don't want to leave my day job just yet. 🙂 I'd also would like to offer my talents to meaningful charities and fundraisers, especially the ones that promote gay men's heath and eradicate homophobia.
I hate lip-syncing (hahahahha!) I understand why other drag performers do it, but I don't feel there's a connection when someone mimes the words to a song. Unlike a live performance when one is actually singing. I feel that is more authentic.
I also hate being told what I should or shouldn't do, especially as a gay man in a hetero-normative world. I know myself well enough what my limits are, and no one can tell me otherwise. Besides, what I do is no one's fucking business!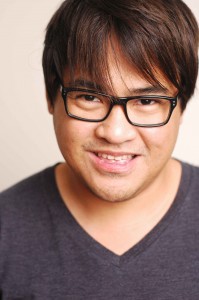 I find it interesting that performing drag allowed me to be more confident and courageous about myself, considering I'm letting a different persona take over and do things that I don't normally do in my mundane self. I feel that there may be some confidence issues brought about with my experiences as a gay person. At the same time, the idea of drag as a theatrical performance also thrills me to no end. This is the most expressive that I can get, the more of myself that I can get. I find that ironic, don't you think?
Do you know or are an amazing original drag artist who should be featured here? Let us know through an email .