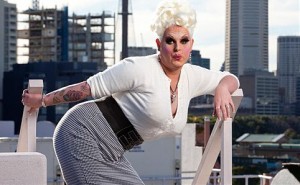 Drag queen, activist and icon, Maxi Shield is keeping her craft old school – and Sydney's a better place for it
Maxi Shield is the type of gal you can depend on, even on a heavy day. Perched above that perfectly styled synthetic hair that frames her face, Shield wears a myriad of hats: performer extraordinaire, pole dancing compare, anti-violence safety ambassador and rugby union mascot, to name but a few.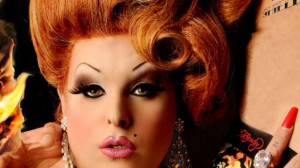 Largely, however, Shield is known as the good girl of drag. Enormously respected by the gay and lesbian community at large for her generous spirit and sense of community, Shield isn't afraid to run a ladder in her stocking or chip an acrylic nail to help out when her community calls on her boundless talents to raise cold hard cash for charity.
Born Kris Elliot in the NSW town of Ballina on June of 1974, Shield's parents separated when he was young. Raised by his mother until her death when he was ten years old, Elliot was adopted by his aunt.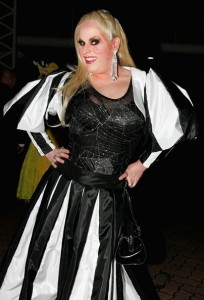 Shield was now a child of six siblings consisting of first cousins and stepbrothers and sisters, and spent much of his childhood living in towns such as Wallingbah, Lismore, Clermont, and Nowra. "I knew I was gay from the age of five," Shield says. "I only ever went out with one girl and it was because I had my eye on this fabulous pink jacket she owned which I really wanted to borrow."