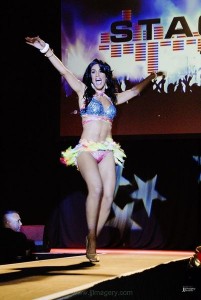 Six South Floridians competed for the title of Ultimate Drag Queen in hopes of winning a $5,000 first-prize check at Magic City casino.
Judges included celebrity gossip blogger Perez Hilton, Where Magazine South Florida editor Aurora Rodriguez and 610 WIOD radio's Manny Munoz. T Lo Ivy won first place.
Second place went to TP Lords and Tiffany Fantasias won third place.
Do you know or are an amazing original drag artist who should be featured here? Let us know through an email at darryl@dragqueens-oftheworld.com.