Here on Dragqueens of the World we have met so many amazing drag artists, and we want to give you a more in-depth meeting with them. Our very first Queen in this serie will be Miss Didi Licious, who is internationally known and participated in the Dragqueens of the World project in Amsterdam. 
We from dragqueens of the world met Miss Uschi and he/she told us about her life.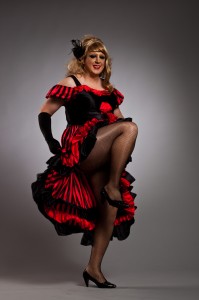 Miss Uschi: As most of us Queens or men who just love female clothes, started in the closet of the mother or the sister. I have started my passion in the room of my sister. I can still remember my first time – my mother and sister went shopping. I was alone at home. What can a boy do alone at home? Right, play outside with the ball, watching TV or play with friends? Well, I wasn't into that this time. I was interested in some other things. Like – how does it feel to wear some tights? Or how is the feeling of wearing a dress? This time I want to know it and went into the room of my sis. I grabbed some black tights put them on and enjoyed the feeling of them. Next I took out a beautiful and lovely black dress – I put it on and the feeling of the dress on the skin with tights was just amazing. Never forget it and will always love it.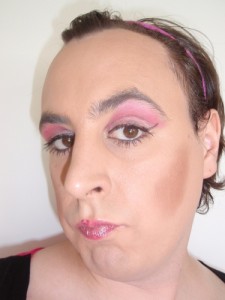 So, this was my first "transformation". Nowadays I still love to transform myself and wear MakeUp and some nice pink, girly clothes. I don't mind having a beard sometimes. Why should I? Everyone can see that I'm a man wearing MakeUp and female clothes. Of course, sometimes I want to be perfect – get shaved and treat myself well and get ready to transform myself. But sometimes I'm not in the mood of getting shaved so I keep my beard and transform myself.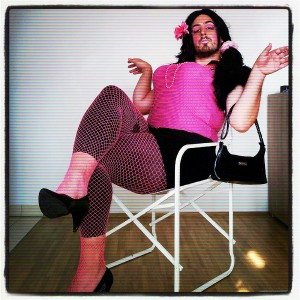 I also love to make fun and entertain others. There are often some crazy reactions, when they see a man with beard, but having a crazy MakeUp and wearing a dress. I love to see their faces. I love to dance, to some lipsync videos. I know that I can't dance, but I love doing it – so I keep uploading videos on YouTube or my Facebook page. I love posting pictures of myself on Instagram. Yeah, I'm a big fan of it. 😉 I just want to make people laughing – make them happy. 🙂
"Life is too short to be anything but happy!!"
Another thing I love to do is – do a little performance on a birthday party or a hen night. It is always fun doing it. Great to see some happy faces. 🙂
What is my inspiration? What am I proud of?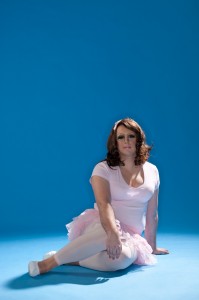 My inspiration is easy – women and other Drag Queens. I love to look at pictures of other Drags and how they transform. But I also love to take a look at the women on the streets, looking trough some websites of fashion stores. I don't copy their style, I want to be unique – I want to be me. And that's what I am proud of – that I like myself as I am. And that's what I want to keep up in the future. Maybe I want to become a "professional" Drag Queen. Like creating an own program and do some little performances and entertain people. I don't know what the future brings, but I'm sure it will be amazing.
Greetings from Austria/Vienna 🙂