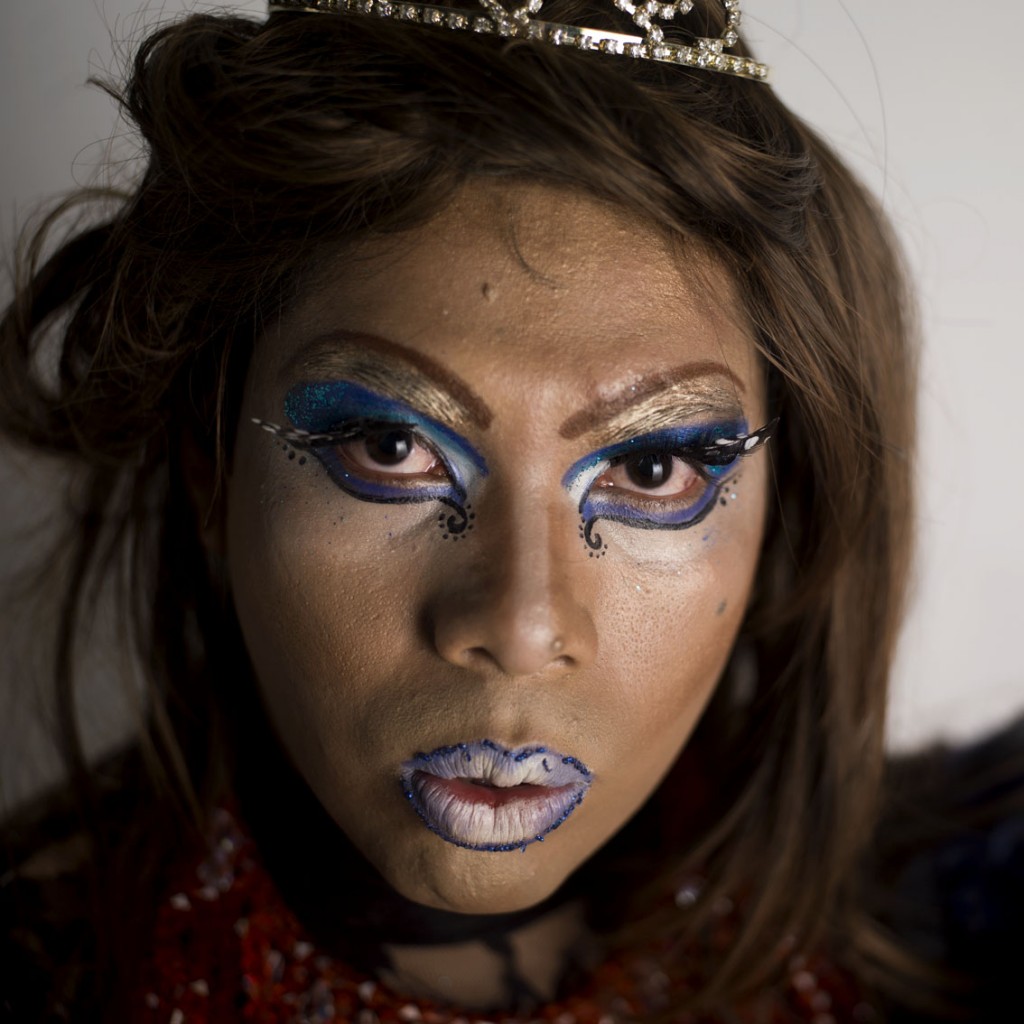 Donatella is part of the Kardashian Ferrer drag family in Santa Cruz, a family of young gays that help and motivate eachother. Together with friends they design their make up and clothing. They produce dance shows on big events, and help show the still closed catholic community their boundary crossing identities. We applaud them and their work.
Photography by Martijn Crowe www.thefaketory.org
Do you know or are an amazing original drag artist who should be featured here? Let us know through an email at darryl@dragqueens-oftheworld.com.