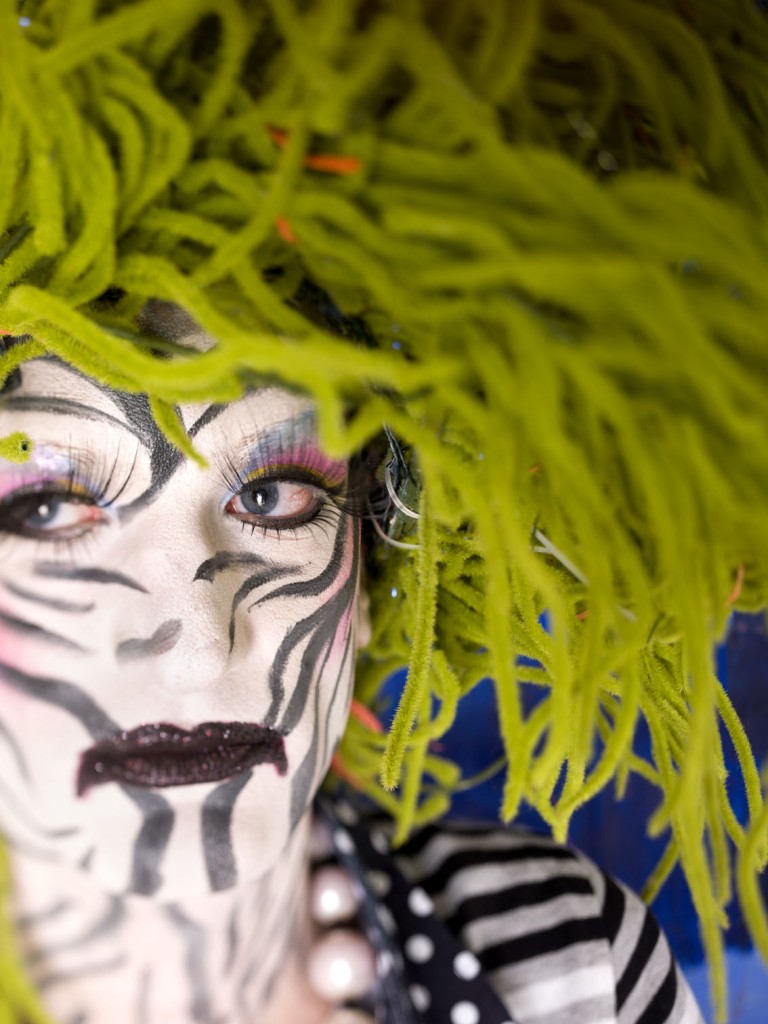 Eva Vraeghe is a unique Drag artist from Amsterdam. Starting out as a beauty drag queen, Hans den Ouden let himself loose one day and got crazy make-up, inventing outragous outfits and styles. Eva Vraeghe has a whole family, inclusing her older sister Jennifer Hopelezz.
Photography by Martijn Crowe www.thefaketory.org
Do you know or are an amazing original drag artist who should be featured here? Let us know through an email at darryl@dragqueens-oftheworld.com.