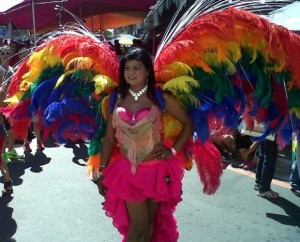 Miss Lola Fine – representative of the Gay Flag SA and the "most photographed Pink icon in South Africa".
Some dazzling costumes were also showcased, portraying the creativity that led to Cape Town being selected as World Design Capital 2014, and there was fierce competition for the unofficial title of best-dressed drag queen!
Do you know or are an amazing original drag artist who should be featured here? Let us know through an email at darryl@dragqueens-oftheworld.com.