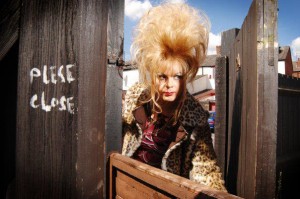 Innovative research by an Edge Hill University performer on the ageing drag queen will be unveiled at a global conference.
Senior Lecturer in Performance Mark Edward has been asked to present his latest practice as research investigation on the private lives of drag queens. Mark explores what happens behind the glitz and glamour as drag performers get older and become more vulnerable. He will present his research at the International Federation for Theatre Research Conference this July in Barcelona.
Do you know or are an amazing original drag artist who should be featured here? Let us know through an email at darryl@dragqueens-oftheworld.com.