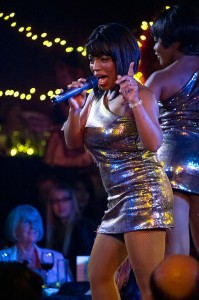 Madame Zingara was one of the best performances I have ever experienced and their food is exquisite, better than most of the well known Cape Town restaurants. Excellent service with excellent food equals one awesome dining experience. No it doesn't stop there. I almost choked on my chocolate chili steak because of the amazing show we had right in front of our table.
From people jumping to the roof of a chandelier like structure, a fabulous drag queen and water, yes I said water in a bath right in front of you. One thing that makes Madame Zingara so successful is that wherever you sit in the tent you will be able to experience it as if you are part of the production on stage. There's even a Tarot Card reader. And last but definitley not least… theirs some very good looking men.
Do you know or are an amazing original drag artist who should be featured here? Let us know through an email at darryl@dragqueens-oftheworld.com.