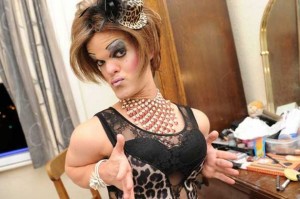 IT'S MONDAY night in Fierce Bar – Stoke's premier gay hangout – and in a corner a couple of blokes look bored sipping cola while the sound of Beyonce blasts out.
Which is when Miss DQ makes her big entrance – well as big as you can when you are 4ft 8in and ­Britain's only drag queen dwarf.
Despite attracting millions of viewers as a star of Channel 4's Seven Dwarves documentary series, Jamie John, 22, is a long way from the big time.