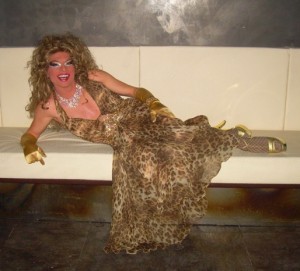 The creator of the group DRAG QUEEN SISTERS SHOW, the most ambitious, the most creative, the perfectionist (when he wants to!) Is the engine of the group!
It makes its own clothes, accessories and makeup overtime, is always looking for something new.
His clothes will surprise you!
Besides the usual imitations and performance is a great presenter as well as vocalist and singer live.
Do you know or are an amazing original drag artist who should be featured here? Let us know through an email at darryl@dragqueens-oftheworld.com.